Correct Reading
Keep the book lower than the chin so that the lids may be raised. Blink twice while reading a line. Avoid reading for long hours in the sun. The glare strains the eyes. Reading while lying on the bed should also be avoided.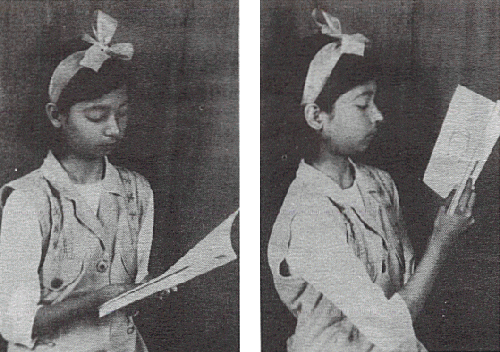 | | |
| --- | --- |
| Correct Reading | Incorrect Reading |
Figure 48
Correct Writing
While writing your sight should move with the pen. Never try to read written letters while writing. If you want to read, stop writing; move the chin slowly and read.