The instrument is adjustable with the help of two lenses at the forehead. You can move the lenses and fuse the two pictures into one.
This convergence exercise with the instrument helps in educating the eye muscles. Wells, Hamblin No. 1 and 2 series can be used for educating the eyes.
Diploscope
This instrument helps detect the binocular condition of the eyes.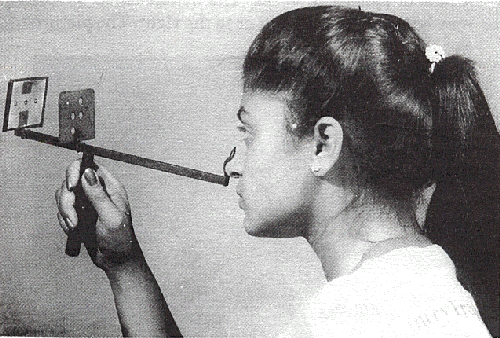 Figure 51: Diploscope
Method: Look through the holes:
Normal eye will see three letters: DOG